Creekside Village East Master Homeowners Association
Creekside Community was founded in 1984 in the southern most part of Ontario, California. The community was the creation of Barrett Builders. The development of Creekside was built in two phases: one was Creekside East, the other, Creekside West. Twelve different builders developed two townhomes, one condo unit, and nine single family tract homes in Creekside East.





Creekside Landscape
Creekside's lush landscape, with tree lined streets and walkways, is a major attraction for residents to enjoy. Green belts weave through the community linking recreation areas, and schools.
---
Walking Paths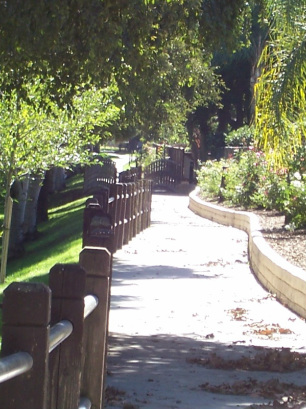 There are many lush, green trails for residents to walk along. Pictured is a long winding trail, also known as the "Rose Garden Path." This picturesque walkway is set in the middle of a colorful row of roses and a lush green swale. Located in the center of the community, this "walkable" path is used daily by residents as an exercise path and a walkway to Creek View Elementary School.
---
Playgrounds
Three community playgrounds are located in Creekside Village East. They are conveniently nestled in park areas for children and their families to utilize. There are separate playground areas for children ages 2 through 5 years old, and 5 through 12 years old.


Pools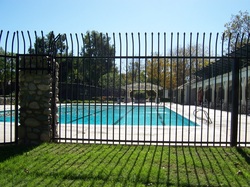 There are three pools in the community. Pictured is the largest of the three, which is located at the main entrance to the community off of Lytle Creek Loop and Creekside Drive.

---
Tennis Courts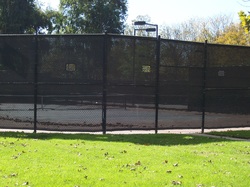 Two lighted tennis courts are also located at the entrance to the community off of Lytle Creek Loop & Creekside Drive.
---